What are the characteristics and uses of spring wire
Views: 1 Author: Site Editor Publish Time: 2022-02-25 Origin: Site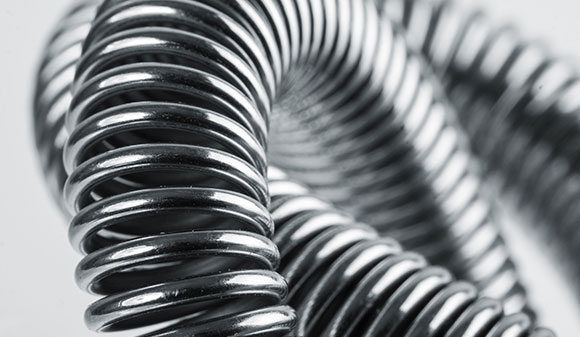 The nickel-plated spring wire is used within the elastic range and should return to its original position after unloading. It is hoped that the smaller the plastic deformation, the better, so the steel wire should have high elastic limit, yield strength and tensile strength. The higher the yield ratio is, the closer the elastic limit is to the tensile strength, the more the strength utilization rate can be improved, and the stronger the spring force will be.
Nickel-plated spring wire relies on elastic deformation to absorb impact energy, so the spring steel wire does not have to have high plasticity, but at least it must have plasticity that can withstand spring forming, and sufficient toughness to withstand impact energy.

Nickel-plated spring wire usually works long-term under alternating stress, so it has a high fatigue limit, as well as good creep and relaxation resistance.